EduBabe Placements (Alberton & JNB South) - Alberton
Monday, 4 May 2015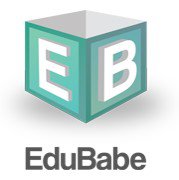 Contacts

Kathy Baron

0824962219
Item description
EduBabe has been operating since 1997 and our aim is to provide skilled, trained and experienced candidates. Please feel free to visit our website, www.edubabe.co.za to find out more about the services we offer and to learn more about our company.
Edubabe Staff Placements is a subsidiary division of EduBabe which focuses on placements of quality domestic worker, child minder, nanny, au pair, pre-school teachers and mother helper staff. Safety and security are primary issues of concern when placing domestic and caregiver staff. All our candidates undergo a strict pre selection evaluation consisting of:
•Comprehensive registration form to evaluate reading and writing skills
•Personal face to face interview
•Min two years relevant job experience
•Recent, job related references
•Verified training/certificates/diplomas

All successful candidates selected for placement undergo further fingerprint criminal record testing as well as in house training to ensure competent skill levels on the job. Comprehensive labour Law compliant employment contract as well as detailed Employer Guide issued to all our placement customers - ensure correct, worry free employment process. Our large national database of candidates allows us to offer our clients well matched candidates from the first interview.